VIDEO TRANSLATION - VIDEO SUBTITLES
IFK provides prestigious translation services such as recording films, making film subtitles, dubbing films , and translating video into Japanese – English – Vietnamese in Ho Chi Minh City.
HIGH QUALITY VIDEO TRANSLATION SERVICES
IFK Video Translation – Subtitles – Voice recordings offers various options for our customers with high quality translation.
Translating video content into Japanese – English – Vietnamse.
Creating subtitles in Japanes – English – Vietnamese.
Providing native voice recordings with standard Japanese, Vietnamese accents.
High Quality Translation in HCMC
FEATURES OF IFK's TRANSLATION service
Features of IFK services, namely video translation, video subtitles, voice recordings, voiceovers, etc.
With a team of professional native translators in Japanese – English – Vietnamese, we constantly try to provide our customers with the best quality translation.
Quick Video Processing Support
There is always a team of translators on duty to translate and process videos, audio recordings, and voiceovers rapidly.
Verified Translation By Native Translators
The translations of introduction videos, PR videos for products, brand name, business are checked by native translators before handing over to customers.
Various Video File Format Offer
Supported video file format such as YouTube, MP4, MOV, WMV and other Adobe Premiere Pro.
Features of the Japanese Translation Standard
1. The Most Accurate Translation Available For Immediate Use
After carefully rechecking all information, we will provide the best quality translation meeting your requirements.
According to general rules, native speakers will be responsible for verifying and controlling the quality of the translation through two stages: edit and review.
2. Ensure Consistency of Terms in Documents
We will create and manage glossary and symbols when you continuously request for translation of related documents.
We will update the glossary and symbols based on customers' feedback to ensure the terms and symbols' consistency.
Glossary and symbols will reduce time for translation and handovers.
We will recommend this service according to your request.
4. Answer Questions After Handing Translation Over To Customers
We will provide services meeting your requirements.
If you have any questions about the translated materials, we will politely respond even after the translated documents have been handed over.
According to general rules, we accept to adjust your materials after handing over only one time for free.
An additional fee may be charged depending on the content of the amendment.
5. Offer Reasonable Cost For Translation Services
We set up reasonable services and prices according to customers' requirements.
We will estimate according to the date you desire.
For quality-oriented translation, we provide completely high-quality and standard services.
6. Cherish Your Precious Time
We will quickly estimate the number of letters and words in original texts.
Even if the materials are formatted as PowerPoint and PDF, we still make a quick estimate by using specialized software.
If you are in a hurry, please contact us by phone.
It may take some time to get a quote for printed documents, faxes, and image files.
7. Offer Prestigious Translation System
IFK manages your information tightly.
Please let us know if you need a non-disclosure agreement (NDA).
We have non-disclosure agreements with all translators.
By encrypting the data file, it is also possible to manage it with a password and use the cloud computing.
8. Use Specialized Translation Software
IFK possesses tools specializing in translation to help save your costs and your time in maximum.
There is a large collection of translation templates.
9. There is a large collection of translation templates.
IFK is not only enthusiastic about giving advice on translation services, we will also provide the best information and guidance on legal procedures related to Japan.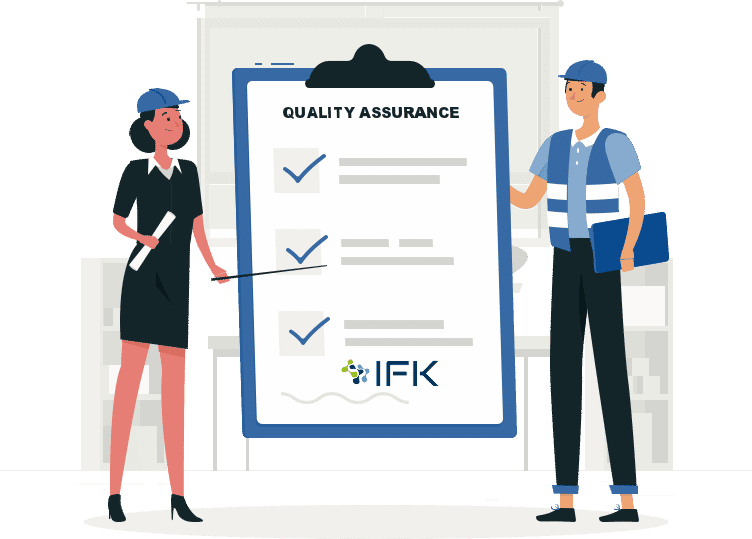 INTERPRETATION - TRANSLATION - JAPANESE LANGUAGE EDUCATION
This is a channel written by our staff and interpreters to share translation and educational articles and experiences.